Begin the audio redaction process by navigating to the section of the video where you would like the audio redaction to begin. Click the keyframe button on the left side of Audio layer.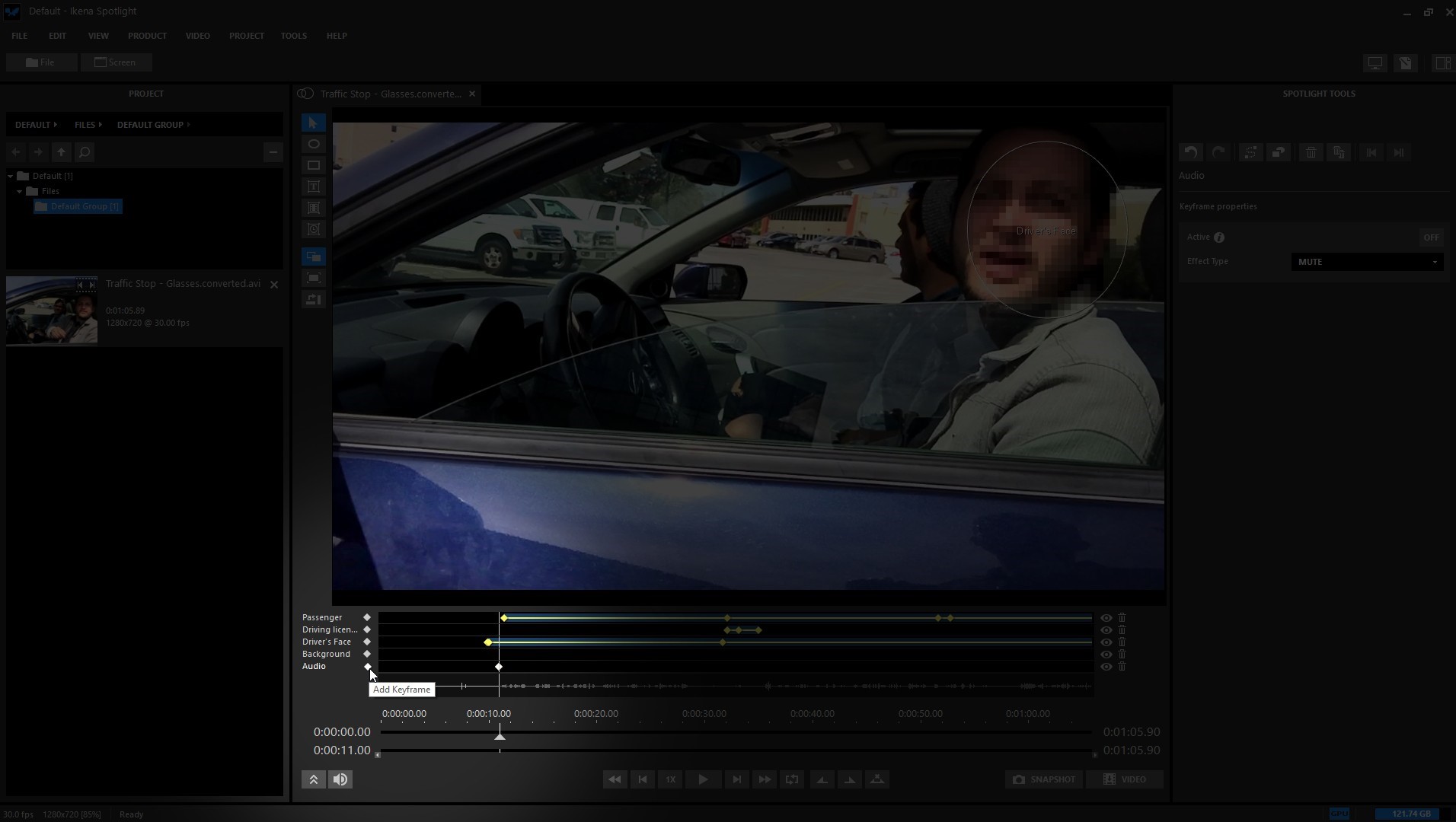 Keyframe properties are displayed in the Tools Panel on the right side of the screen.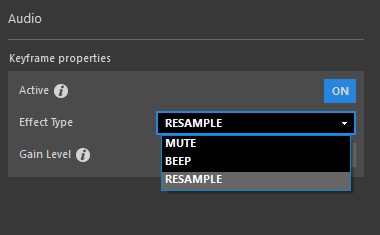 Mute is the default selection. Choose Resample effect type to alter the audio or Beep to insert a loud beeping sound over the audio.
Play the video and add the second keyframe to mark the end of the Audio Redaction section.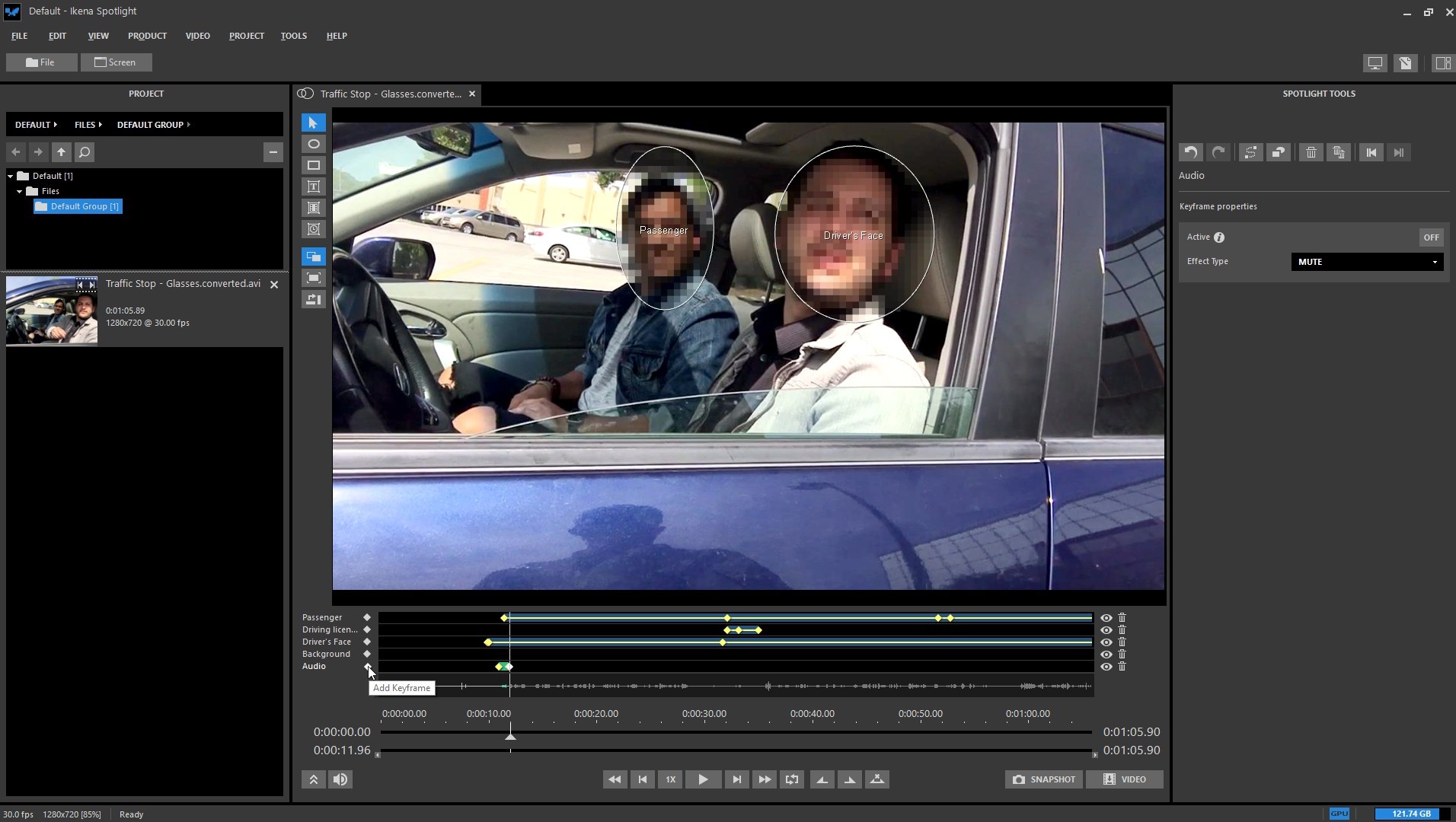 Play the video and listen carefully for audio that should be redacted. Add new keyframes before and after each time that audio is present in the video.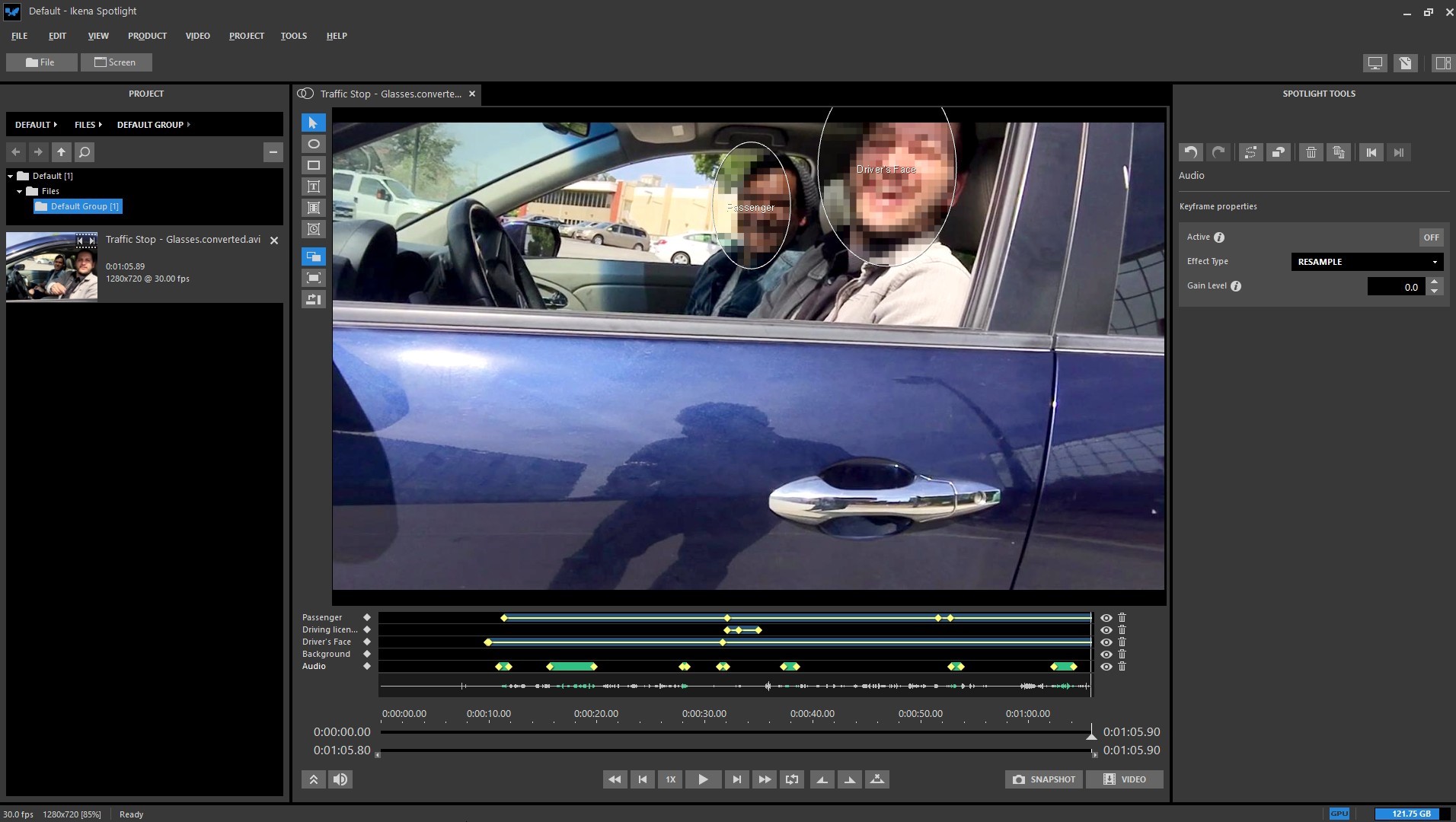 NOTE: Audio redactions are not reversible. "Mute" completely removes the audio in the given section. "Beep" completely overwrites the audio through the beep signal in the given section. "Resample" distorts frequencies of the audio which changes the pitch randomly, not with a predefined value, so the audio cannot be reversed to its original state.