If this is your first time generating a report please take the time to configure your report preferences in the Tools>Options>Reports menu: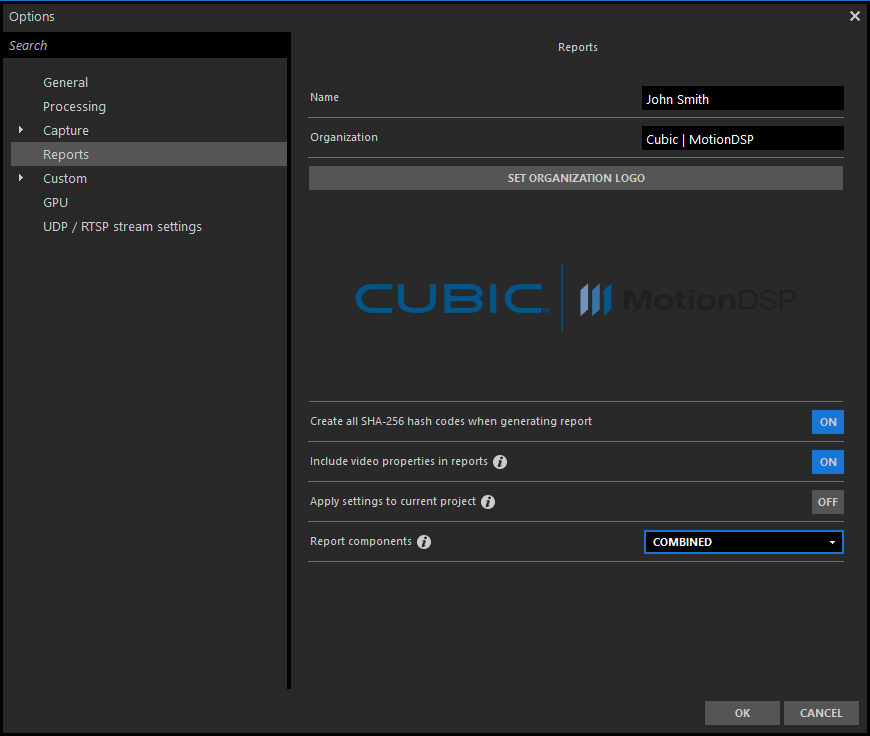 In order to generate a report, you must have two things
An original media file in the project panel
A Snapshot, Video, or Audio Product saved to the product list for the above media file.
Navigate to Tools>Generate Report (Current Video) and select.
Choose a save location, filename, and file type (PDF, RTF, XML) then save.