To enable real-time processing of video, our suite of applications have been optimized to leverage the additional processing power available in modern GPUs using NVIDIA's CUDA technology.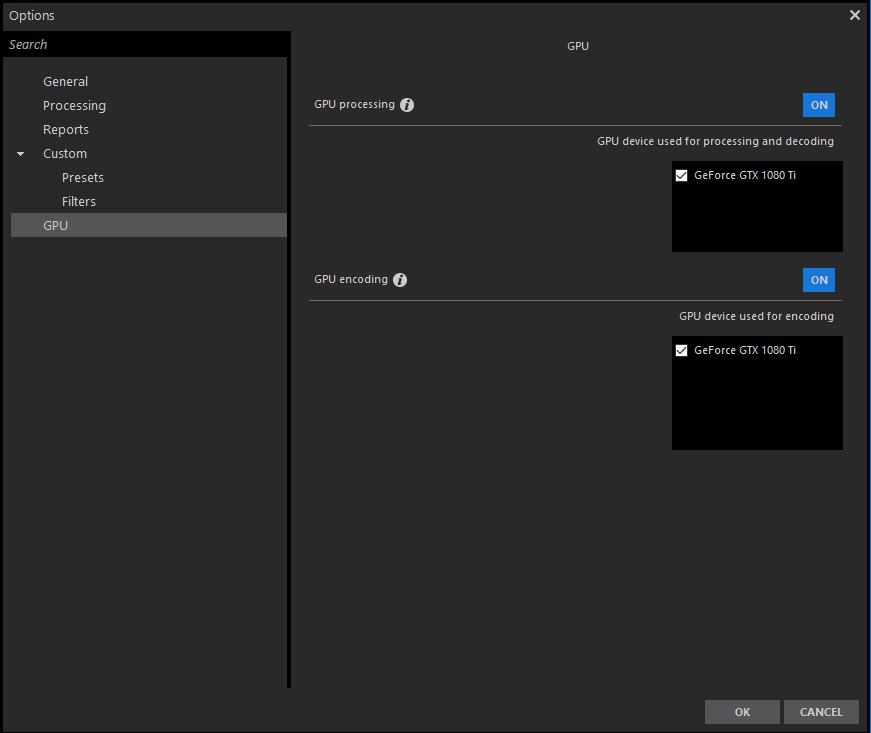 GPU-Accelerated Processing
-Offload filter processing and tracking to GPU resources
GPU-Accelerated Encoding
-Export H.264 video faster with GPU resources
GPU-Accelerated decoding
-Enables GPU for faster decoding
TIPS:
MotionDSP applications only support NVIDIA GPUs with a minimum CUDA compute capability of 3.0 or higher.

You can specify which GPU to use for which workload in the GPU options menu if more than one GPU is installed on your system.